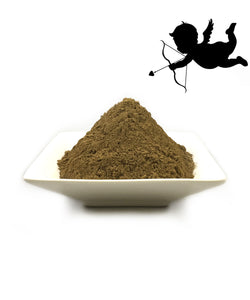 Cupid's Kiss
Regular price
$12.00
Sale price
$52.00
Unit price
per
Cupid's Kiss is a powder designed for Valentine's Day! We've combined the finest red powder with our Blue Lotus 50x Extract to give you an incredible blend. Blue lotus has been used since the ancient Egyptian times as a natural libido enhancer and aphrodisiac. Blue lotus will also provide you with a natural sedative effect perfect for a relaxing evening.
This strain will only be available for Valentine's so try it today! We know you'll love it.
Ingredients:  Red 90%, Blue Lotus Ext 10%
Weight (including packaging): 25g = 30g, 50g = 55g, 100g = 108g, 250g = 260g, 500g = 512g, 1KG = 1030g
Please Note: Sold as a bulk botanical with no directions or claims. These statements have not been evaluated by the Food and Drug Administration. This product is not intended to diagnose, treat, cure or prevent any disease.
---