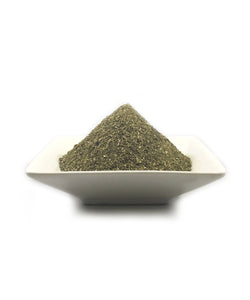 Kanna (Sceletium tortuosum) Powder Sample
Regular price
$4.00
$4.00
Unit price
per
Kanna (also known as Sceletium Tortuosum) is a powerful herb that was first discovered in South Africa where it grows naturally over the great plains. It's history dates back hundreds of years from when it was first used as a way to relax the body, relieve stress and lower tension. Today it has many uses and certainly can give you the boost that is required. Now you can try a 5g sample of the powder! 
Ingredients: Kanna (Sceletium tortuosum) Powder
Weight (including packaging): 5g = 6.8g
Please Note: Sold as a bulk botanical with no directions or claims. These statements have not been evaluated by the Food and Drug Administration. This product is not intended to diagnose, treat, cure or prevent any disease.
---