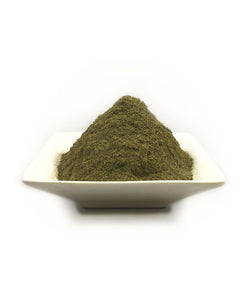 Stem & Vein
Regular price
$7.00
$0.00
Unit price
per
Reset your tolerance & switch it up with our new Stem & Vein. Produced by the incredibly time consuming process of de-stemming and de-veining the leaf it has been used for centuries by those wishing to reduce their tolerance. Perfect for use on it's own or to be combined with your favorite powder.
Please note...this is a low alkaloid content strain & should not be compared to regular powder. 
Ingredients:  Stem & Vein- 100%
Weight (including packaging): 25g = 30g, 50g = 55g, 100g = 108g, 250g = 260g, 500g = 512g, 1KG = 1030g
Please Note: Sold as a bulk botanical with no directions or claims. These statements have not been evaluated by the Food and Drug Administration. This product is not intended to diagnose, treat, cure or prevent any disease.
---